No, the blog is not closing, but it kind of feels like closing time doesn't it? The fat lady sang last night and the Carolina Hurricanes were officially eliminated from making the playoffs by the Tampa Bay Lightning, 3-2.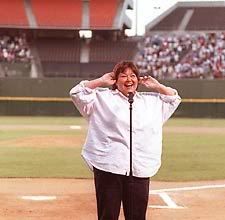 The Stanley Cup Champs will no longer be defending the Stanley Cup. It's disappointing of course, but at this point it's not surprising. Carolina has been extremely consistent at being inconsistent all year long. The team has looked tired on more nights than not and looked totally gassed in the 3rd period again last night. After jumping to a 2-0 lead and taking a 2-1 lead into the third period, the Canes kind of sat back on their heels and watched as the Lightning scored 2 consecutive goals to take the lead and the game. The last goal was especially frustrating for Caniacs to watch as Dan Boyle skated around 3 Canes like they were pylons and rifled an open shot past Cam Ward for the game winner. To their credit, the boys never gave up and put on a valiant attempt to tie the game in the final 2 minutes, but it was too little too late. The Lightning completed another come from behind victory against the Canes and almost guaranteed themselves a chance to play for Lord Stanley's hardware next week.
Of course Caniacs still have 2 more home games to enjoy this weekend, Friday night against Atlanta and then Saturday night versus the Panthers. This is being touted as "fan appreciation weekend" and there will be posters handed out Friday and hats on Saturday, and you know what happens whenever they give out free hats! They will also be doing the annual "jersey off my back" give-away and will be awarding a free truck to some lucky Caniac! I'll be keeping this blog active, I've enjoyed it too much to slow down now so please keep visiting even after the Canes are finished this weekend. We'll start with the rebuilding ideas and we'll examine what went wrong, as well as what went right, starting next week. In the meantime if you feel down, just pop in the DVD of the Stanley Cup finals from last year and you'll be charged up and ready to cheer again Friday night. Happy hump day and go Canes!

Semisonic