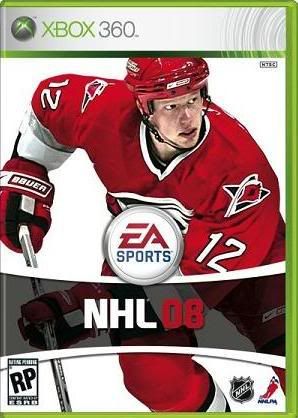 The accolades keep coming for young superstar Eric Staal. The East squad beat the West 8-7 in last night's All-Star game in Atlanta and the Carolina Hurricanes center was named the Most Valuable Player of this year's contest. Not only did Staal tie the score up at 1 early in the affair, but he tied it once again at 7 when the West had taken their first lead in the game. But those two goals probably wouldn't have been enough to seal the deal for the MVP award since Rick Nash had scored 3 goals and the ever popular Alex Ovechkin also had 2.
With about 20 seconds left, Staal dug the puck out from behind the net and helped set-up the game winner by Marc Savard. That all important 3rd point of the night was probably the deciding factor. I'm usually not a big fan of All-Star contests, but this one was entertaining. After the East jumped out to a 5-1 lead, the West came back and made a game of it. The action was up and down, but there was also some defense being played. The goalies were making superlative saves. The skaters were trying, (as hard as could be expected), and the effort transcended into energy for the audience as the fans got loud and into the game in the 3rd period.
AP writer Charles Odum has his version of the events here. Hurricanes blogger, Paul Branecky has a very nice write up about the match-up and aftermath that is worth a look. Luke DeCock adds some perspective in Lord Stanley's Blog. Can Eric's recent success carry forward to good fortune for the rest of his team in the coming weeks? The Hurricanes will need all the positive mojo they can muster because they jump right back into action with the rough and tumble New York Rangers on Tuesday night. But more about that later.
Eric Staal is the first player in Hurricanes franchise history to be invited to the classic in 2 consecutive years. He is also the only player in franchise history to win the MVP award. Staal is the only player this franchise has ever had, to be the focus of so much attention by the league and it's sponsors from a marketing aspect. So far living in little Raleigh, North Carolina and playing for the Hurricanes has not hurt his notoriety. Congratulations Eric!

Smash Mouth