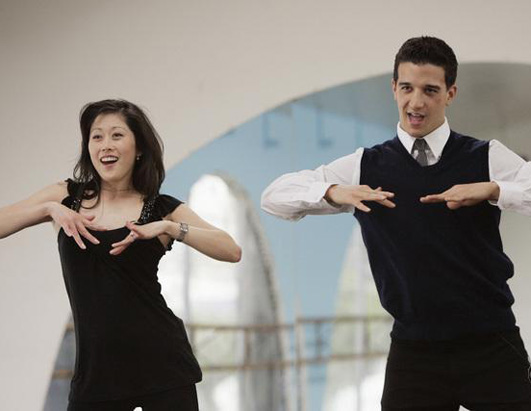 At the risk of being completely ostracized by the hockey blogging community, I felt like I should make a brief mention that Bret Hedican's wife, Kristi Yamaguchi made her "Dancing With the Stars" debut last night. For the past several years, Hedican has been a mainstay on defense for the Carolina Hurricanes. But as you can see from the video below, he also plays guitar and sings a little John Cougar Mellancamp. Is there anything that these folk aren't good at?
[coolplayer width="300" height="300" autoplay="0" loop="0" charset="utf-8" download="1" mediatype=""]
Bret Hedican Profile
[/coolplayer]
Of course I didn't watch the episode myself, but I heard through the grapevine that you can vote for her by following this link.

Edgar Winter